ICO-24 conference program is now available online! Click the link below.

※Please note that the program is subject to change, and will be updated continuously up to the conference.
Reception and Banquet
All the registered participants can attend the reception party at 4F HANA after the opening ceremony on 21 August, regardless of the attendance of the opening ceremony.
Those who purchased a ticket can attend the banquet party at 5F CONCORD BALLROOM from 18:00 on 23 August. Please bring your name badge of the congress.
Program-at-a-Glance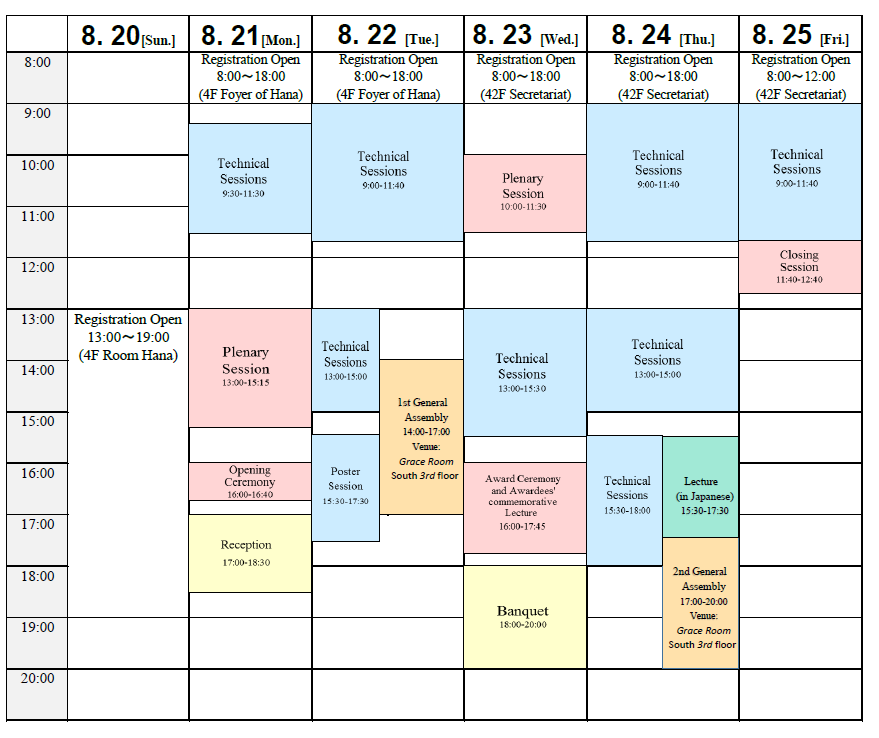 Program Time Table